Download the Brochure
See why Permatron is #1 for Data Center Air Filtration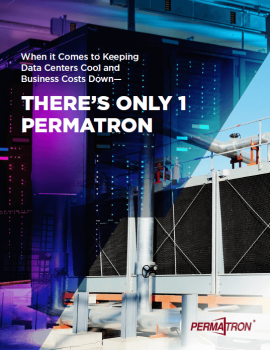 For the #1 air filter solutions, data centers around the world rely on Permatron. Did you know data centers consume more than one percent of the world's electricity, and nearly 40% of that energy consumption goes toward data center cooling? Without proper HVAC air filters and air intake filters, data centers can waste millions of dollars on energy bills, downtime due to HVAC repairs, equipment malfunctions and more. Download our brochure and see how Permatron is #1 for data center cooling filtration.
Permatron data center filtration solution benefits include the following.
Reduce downtime
Lower maintenance cleaning costs
Lower energy bills
Reduce capital expenses
Extend the life of high-efficiency pleats or final filters by 2-3x
Download our brochure and see why there's only 1 Permatron.