Industrial Compressors - Compressed Air Equipment
Keep your compressed air equipment running clean between required maintenance with the help of a magnetic filter screen installed on the air intake.  Equipment air intakes work like giant air cleaners, pulling in airborne debris along with outside or environmental air.   If the system doesn't have proper filtration at point of entry, the dirt and debris clogs the air intake fins, and gets circulated inside the system.  Dirt can coat sensitive internal components and cause the equipment to work harder, and malfunction due to overheating.  A proactive approach, like installing a magnetic filter screen to all equipment air intakes will help deliver consistent high level performance and minimize the need for unnecessary service calls and costly repairs.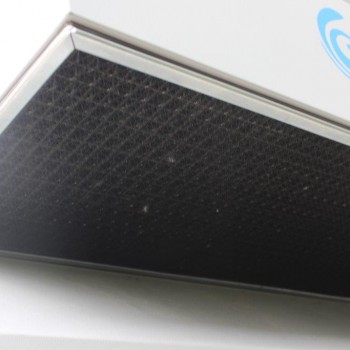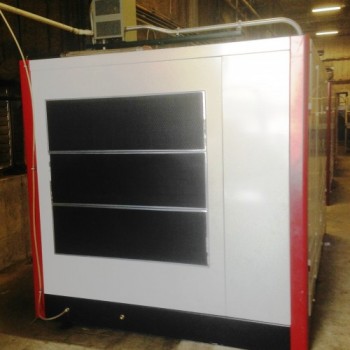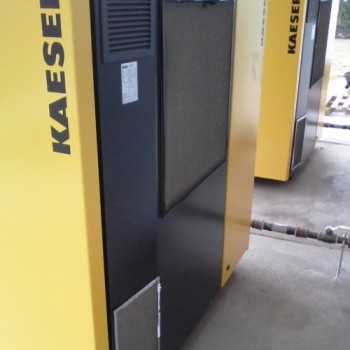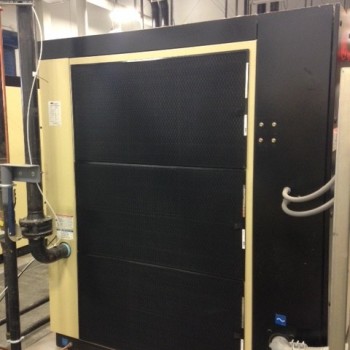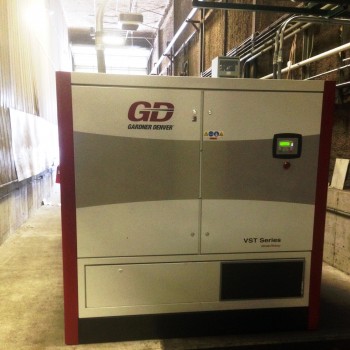 Refrigeration Display Cases - Reach In Coolers - Ice Machines
Refrigeration systems are designed to artfully and safely store food products within easy reach, and in most cases, house critical refrigeration components inside the base of the unit. These components, including the air intake grill, located at foot traffic level are prone to suck in ground dirt, carpet lint and food ingredients along with necessary fresh air. In refrigeration cases, a dirty clogged condenser coil restricts airflow and makes the system work harder and longer, leading to early failure. In addition, the unit consumes more electricity to maintain optimal food safety temperatures.
PreVent Model R, a magnetic filter screen is framed with a patented magnetic design allows a custom sized filter to stick to the outside of metal air intake louvers; meaning they are accessible from the outside with no need to dismantle the case for frequent coil cleaning. Retail staff can easily see dust build up on the surface of the magnetic filter screen.  Staff are able to quickly remove these filters completely, because of their magnetic attachment, allowing the dust and dirt to be easily cleaned off away from selling areas and customer traffic.