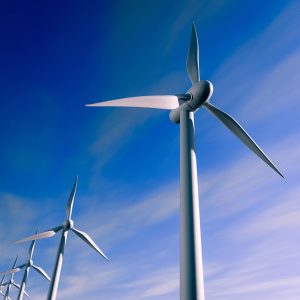 From a car to a reach-in cooler, an air compressor to a wind turbine, a piece of equipment's air filter needs to be performance-matched to your specs. But what should you look for when creating your custom OEM air filter part? From design assistance to service, here are the top 8 questions you should ask your OEM air filter manufacturing partner.
1. What is the ASHRAE/MERV rating?
Air filter manufacturers have their products independently tested to validate their performance claims, and the ASHRAE Test Standard is the most common test used. It will produce a MERV (Minimum Efficiency Reporting Value) rating, which provides an air filter's minimum efficiency at a certain particle size, and also how a filter performs when loaded with dust. MERV ratings go up to 16, and the higher the number, the higher the average arrestance, and the smaller the particle size it traps (see NAFA's Understanding MERV | NAFA User's Guide to ANSI/ASHRAE 52.2 for a thorough dive into the rating parameters).
At Permatron, our air filters consistently deliver proven performance and top ratings. We can help you determine the best filter option for your equipment—for example, a higher-rated filter isn't always the best option if it restricts too much air flow. Determining the best OEM air filter is both an art, and a science.
2. Do your filters have FMVSS302 Certification?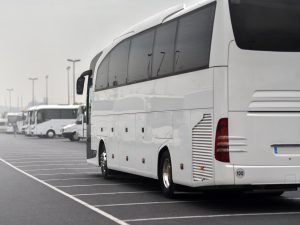 FMVSS302 certification is a U.S. federal regulation regarding the flammability of interior materials, as set by Federal Motor Vehicle Safety Standards. This is a critical certification for an OEM air filter that will be used in a car, truck, bus or any motor vehicle.
One great filter option with FMVSS302 certification is our PermaFlo® filter, a heavy-duty washable filter that is unaffected by moisture. As a mist eliminator, it works better than a metal mesh filter.
Polypropylene is one of the most common OEM filter materials because it is highly washable, doesn't shed, is heat resistant in environments up to 250 degrees and does not react to most chemicals (to name only a few of its benefits). But it is not the only filter material option. You'll need to factor in your filter's shape, density, thickness and a lot more when choosing material for your OEM air filter—including your budget.
Read our post on the advantages and disadvantages of the most commonly used air filter media, including:
Foam Air
Polypropylene
PermaCool® Self Supporting Polypropylene
PermaFlo® Rigid Polyester
Nonwoven Polyester
Flat Aluminum Mesh
Corrugated Aluminum
Bonded Aluminum Mesh
Activated Carbon
PC Coated High Abrasion
4. What is the lead time for a custom air filter solution?
Manufacturer lead times vary quite a bit, but you want a partner that can turn around your order quickly, for both low and high volumes.
At Permatron, we pride ourselves on the fastest air filter turnaround time in the industry. In most cases, your custom OEM air filter solution can be designed and manufactured within 7-10 business days—often sooner if it is needed to meet an emergency production schedule.
5. Do you provide OEM air filter design prototypes for testing and approvals?
We always recommend starting with prototyping. Your OEM air filter partner should help you select the filtration media, assist in your product design, and manufacture the components to your precise specifications. Then, try the filter out and make sure it's perfect.
When you work with Permatron, that's exactly what you get. Since all our filters are proudly Made in America, you should expect to receive your full-size OEM air filter prototype in about a week. You won't find faster turnaround from any custom air filter manufacturer. The cost for the prototype? Absolutely free.
Want to request an OEM air filter prototype? Let's get started.
6. Do you offer an OEM aftermarket program?
Replacement parts are a vital part of any OEM program, and your air filters are no exception.
At Permatron, we can provide parts for a manufacturer to stock, or we can stock them ourselves. Each OEM air filter is manufactured with a label that displays a specific part number with a customer code. If a customer calls us for a replacement part, we can refer them directly to your OEM aftermarket department, or drop ship the filters to them on your behalf
7. Can you provide me with a private label program?
Make sure your OEM air filter partner can provide you with a private label program.
At Permatron, we will create a private label program just for you. We can help design and print labels/packaging components, or you can supply us with your own materials. A drop ship option to your customers is also available.
8. Will your electrostatic filters work in any environment?
Not every OEM air filter is created equal, so this is an excellent question to ask. Electrostatic air filters catch and hold dirt/dust particles by effectively blocking their path, and also by utilizing charged particle attraction to enhance the dirt holding abilities of the media. Poorly made filters might lose their discharge, significantly limiting the filters' effectiveness. This can be a concern in certain climates, such as those with excess humidity.
Permatron electrostatic air filters are utilized daily in humid applications, including commercial ships and ocean oil rigs. Our DustEater® air filters for example, are especially popular in seaboard and southern states where humidity is consistently high.
Other challenging environments for electrostatic air filters are marine and salt environments, where corrosive salt can create big problems. Permatron filters cannot remove salt—no air filtration systems can—but we do make corrosion-resistant filters for marine applications.
The best OEM air filter, without question
When choosing your OEM air filter partner, don't be afraid to ask hard questions, and expect answers backed by proven results. That's why you need an experienced partner, like Permatron. At Permatron, we've designed and manufactured custom OEM air filter products for more than 60 years, working with businesses and products in electronics, food service, telecom, marine, medical, transportation and dozens of other industries.
We have the experience, the turnaround, the quality, the options and the pricing that have made us OEM air filter leaders. So what's the #1 question you should ask your OEM air filter partner? How about, "Are you Permatron?"