Since 2010, Argonne Laboratories has relied on PreVent® air intake filter products to help maintain precise temperature control in their facilities. Situated on 1,700 acres of wooded land in the suburbs of Illinois, Argonne boasts over 100 buildings and two million square feet of interior space, housing 14 research divisions and joint institute centers. This vast infrastructure serves as the incubator for groundbreaking discoveries and technological advancements that shape our future.
Air Filtration Challenges in the Lab
Within this expansive laboratory complex, maintaining precise temperature control is crucial. Argonne relies on various HVAC systems, including RTUs, economizers, heat pump split systems, and portable AC units, to operate continuously year-round. However, the location's natural surroundings, including cottonwood trees, bugs, grass clippings and leaves, present a unique challenge.
When the wind blows, outdoor environmental elements quickly clog HVAC outside air intakes, jeopardizing system efficiency. To combat this issue, the facility planning manager found an innovative solution: PreVent filters.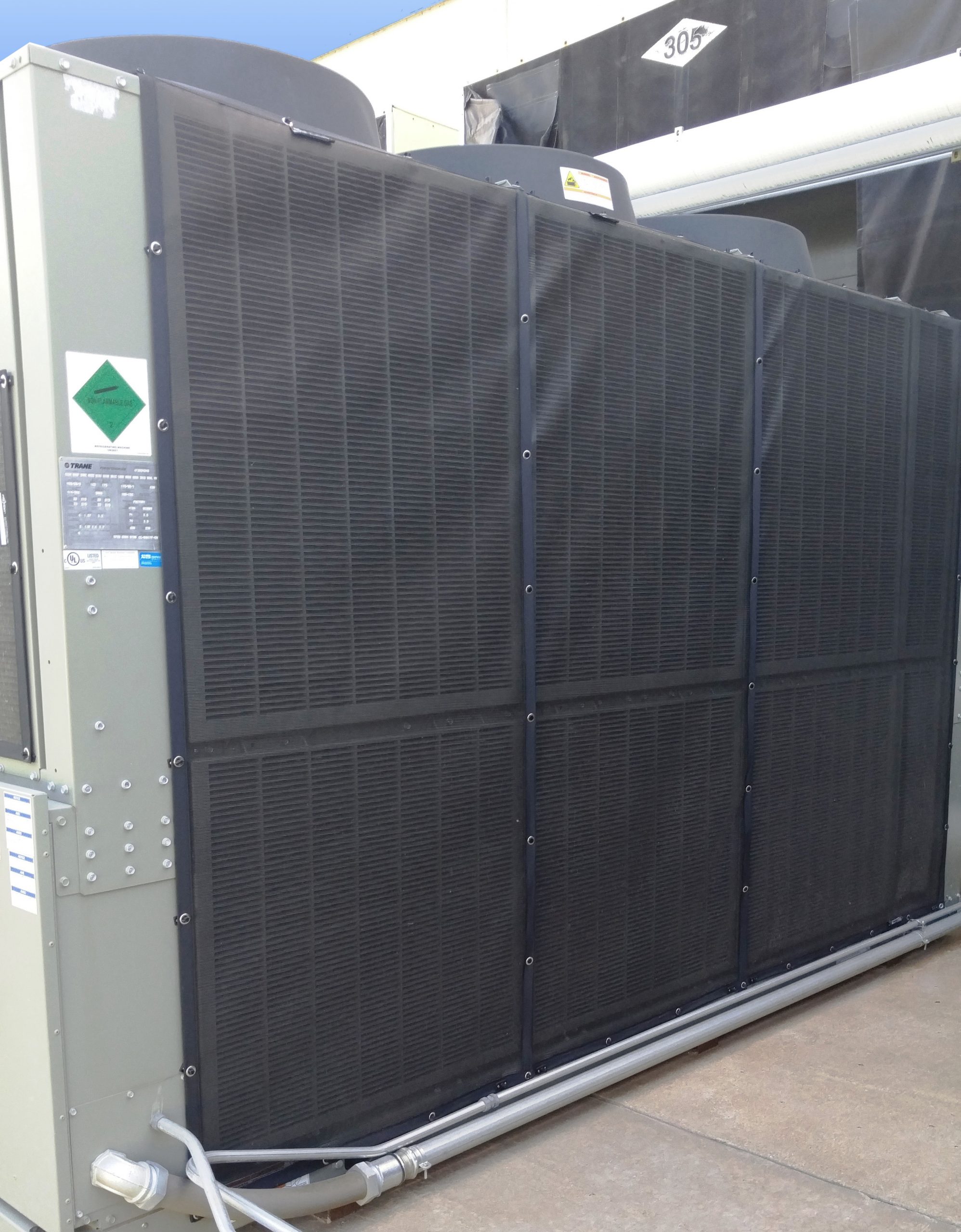 Permatron: Revolutionizing Maintenance
Filter Services of Elk Grove, IL collaborated with the facilities planning manager and introduced PreVent to Argonne. These custom-sized filters come in various shapes, sizes, framing, and mount options, providing tailored options for each air intake.
Over the past thirteen years, the PreVent system has yielded remarkable results. Maintenance costs have substantially decreased, as air intakes remain screened and protected. The need for deep condenser coil cleanings has also been significantly reduced. The filter's electrostatic media effectively captures airborne debris before it enters the system, and maintenance staff can easily clean it in place with a simple broom. Additionally, PreVent prefilters lengthen the lifespan of high-efficiency interior air filters, reducing the frequency of disposable filter replacements. With the PreVent system in place, laboratories and HVAC equipment can consistently operate at peak performance.
MagnaMount®: Streamlined Process for Game-Changing Solutions
One of the key advancements in this PreVent system is the MagnaMount technology, which offers a no-drill installation process. In the past, installing PreVent filters required labor-intensive drilling and affixing mount clips using permanent screws. However, the introduction of MagnaMount earth magnets has streamlined the process. In-house maintenance mechanics can now quickly and effortlessly install PreVent system filters. Once the magnetic mount clips are inserted into the filter grommets, it takes less than a minute to place the screening on the equipment and make necessary adjustments.
Prevent Costly Setbacks with PreVent
Argonne's enduring partnership with PreVent is a testament to their trust in the product's reliability and effectiveness. As they continue to use PreVent solutions and install them on their equipment, they showcase their commitment to maintain precision and efficiency in their cutting-edge laboratories. In the world of scientific research and innovation, long-term partnerships like this one drive progress and push the boundaries of what is possible. We are proud to have been a part of Argonne's journey and look forward to many more years of collaboration and success.
To quote Jim Podraza, Planning Manager at Argonne, "It's a great idea to protect HVAC condenser coils with PreVent screening, especially if you can do it right after new equipment installation. Magnets will definitely be our primary mount option going forward."
Read the full case study here.