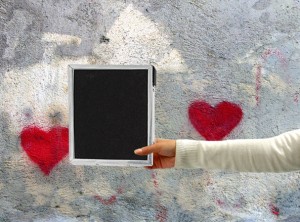 Imagine this: it's Valentine's Day and you're sitting across from your significant other at the dining table. You've spent a full day of preparing the most perfect meal; you went with seafood. Candles are lit; the fireplace is warming up the cold Chicago weather. You've showered them with gifts and flower, but in exchange they get up and open the window. As the cold frigid breeze fills the room, you can't help but sweat nervously because cooking odors hit you like a ton of bricks. You should have upgraded your furnace filter.
Let's not catch ourselves in a fishy situation on Valentine's Day. If you're planning a big fancy dinner on the 14th, or any other day for that matter, remember to replace your disposable air filter with Permatron's DustPlus® air filter.  It contains electrostatic and activated carbon media, for dust and odor/fume removal.   In a closed off environment, like your home, millions of tiny airborne contaminates, including cooking odors, are trapped resulting in poor indoor air quality. These contaminates can cause physical discomfort, sneezing, and headaches that can interfere with daily activities or in this case, ruin a romantic evening. Nothing is more effective at removing fumes and odors than activated carbon air filters.
DustPlus washable carbon air filter is basically two filters in one.  We've combined a washable electrostatic media front panel for particulate air cleaning, plus an activated carbon media back panel for odor/fume control. Instead of buying flowers, buy your partner the thoughtful gift of one of the best air filters from Permatron, and benefit from an odor free environment all year long!
DustPlus is available through your local HVAC contractor, or CLICK HERE to see a list of online sellers.