Air intake filters are needed to fit a nearly unlimited number of intake shapes and sizes. So how does Permatron ensure a p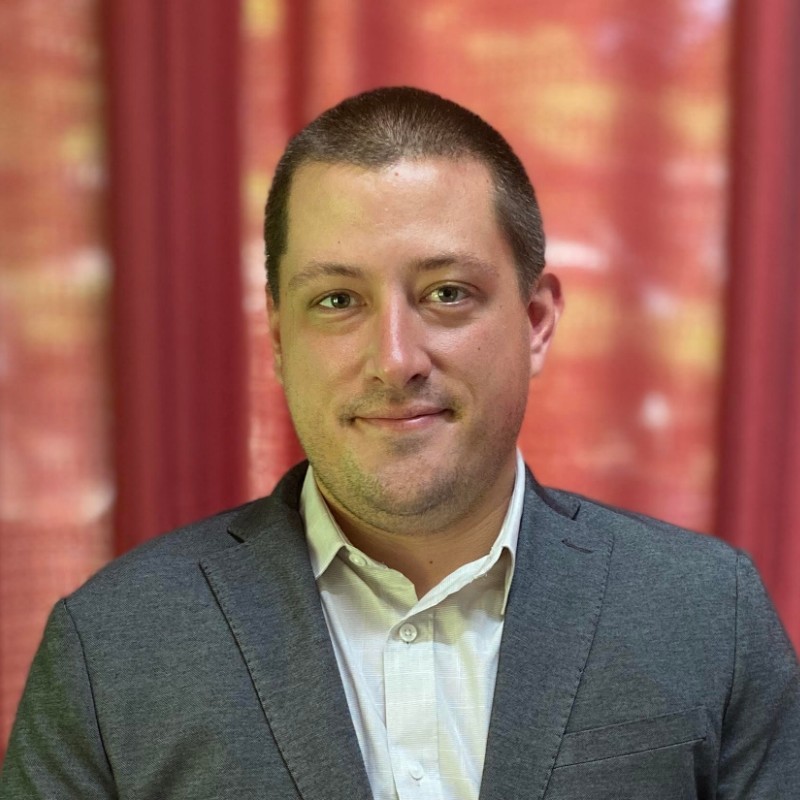 erfect fit for every single one? Permatron Account Manager Jim Moran has been with Permatron for more than six years and in the industry for 11 years. We recently sat down with Jim Moran to understand how he works with customers to ensure a "perfect fit" when measuring PreVent.
Jim, thanks for taking the time to answer our questions. Can you describe your position at Permatron?
Of course. I work with distributors and end users to find where air intake protection could be beneficial. Once we identify where and how our products will help save customers time and money, I ensure that our custom-made products fit their needs.
What does the Permatron measurement process look like?
The process can vary from unit to unit, but there are some commonalities. The goal when measuring is to identify where outside air is entering the unit and create as close to a 0% bypass as possible. It is also important to make sure you have enough mounting area around the filter to attach our mounts. This generally means simply adding 2.5" to both the width and the height. Of course, more complex shapes require a bit more detail, but our manufacturing process is flexible enough to accommodate any requirement. We offer multiple frame options, from rigid steel to flexible vinyl with grommets to 3-dimensional bonnets, that can be mounted with our secure and patented magnetic stripping or MagnaMount® earth magnets.
Are measurements done on-site or over the phone?
We do both, and it really depends on the unit type and customer needs. We are available to make site visits if needed, but we can also assist over the phone, via FaceTime, or even create measuring templates based on customer photos of their units.
How do you ensure the filters are sized correctly when you can't be on-site?
When a customer does the measuring, I always encourage them to send photos of the unit to us. That allows our sales team to look at the pictures and make sure there is nothing that could have potentially been missed. Depending on the customer's location, many of our distributors are also qualified to take the measurements.
How do you train distributors to measure or to lead the measurement process with the customer?
I always tell our distributors that there is a short but steep learning curve. Once it clicks, it clicks! Fortunately, that is usually a quick process, and we are willing to help along the way however we can. Whenever a new distributor comes on board, we have a generous "fix it for free" policy if their first measurements are off. This allows new distributors/customers to introduce our product without worrying about the measuring process as they get going.
How long can the measurement process take?
On average, it takes about 5-10 minutes to measure a unit, depending on its size. Some smaller units may take only a minute or two. 
What types of measuring projects are the most challenging?
We sometimes run into hard-to-reach places that require getting under a unit with low clearance, and those are always challenging. However, the projects I am most proud of require multi-hour site surveys due to the amount of equipment. Seeing our product get implemented, work as intended, and save our customer maintenance headaches after a long measuring process is always rewarding.
What makes Permatron better at measuring than its competitors?
All our manufacturing is done in-house, so we can modify the filters as needed. We also have a fairly large sales team to help along the way. We have had many instances where we have won business because we are willing to modify or mount our filters in different ways. We are always open to trying new things that our customers think could be beneficial. That really sets us apart in the air intake protection world.
You work with customers quite often. What is your favorite part about working with them?
Often, when I talk to customers, it is the first time they hear about our product. Air intakes are typically a big pain point for them, and they need to be made aware that there is a solution. Being able to show customers something new on a daily basis is always exciting. 
What is your favorite part about working at Permatron?
There is a nearly unlimited market out there. It's exciting that more and more people learn about our products, and we continue to work with bigger and bigger end users.
Jim, thank you for your time. It seems that Permatron sets the bar for service and custom delivery … by any measure.