Recent studies have shown that there will be one million EVs on the road by 2024, and 1/3 of all vehicles will be electric by 2030. But the rapid expansion of EVs also requires the rapid expansion of a corresponding EV infrastructure, in particular charging stations, which are popping up in places as disparate as apartment buildings, hotels and shopping centers. Highway stations and truck stops have also installed charging stations to support the ever-increasing amounts of electric-powered trucks. With all this growth, the EV charging infrastructure market is estimated to reach $217 billion by 2030. But in order for EV charging stations to work properly, they need proper air filtration to protect them from environmental elements entering their air intakes. Fortunately, OEM manufacturers are ramping up production to meet that demand.
Powering Up: Building EV Infrastructure Through OEMs
Without easily available EV charging stations, roads would be littered with dead, unenergized cars! EV charging stations not only need to be operational but efficient, so they can fill up EVs quickly—sometimes in as little as 20 minutes. This requires frequent charging station maintenance and cleaning. According to the Department of Energy, "General maintenance for charging infrastructure includes storing charging cables securely, checking parts periodically, and keeping the equipment clean." One of the best ways to keep those charging stations clean is with quality, customized OEM air filters.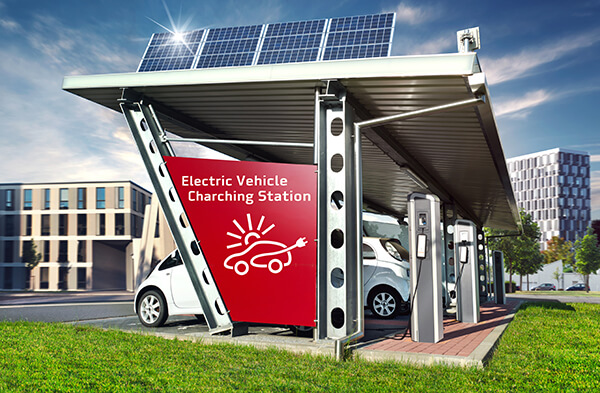 Since charging stations are typically located in outdoor spaces, dust and debris can severely disrupt their operations. OEM air filters keep those contaminates out and stations working safely and functioning properly. Damaged or dirty charging stations not only interfere with charging efficiency but can pose dangers. Fortunately, these can be curtailed with proper maintenance and cleaning.
The dangers associated with charging stations include the following.
Electric Shocks. Charging equipment damage, such as wiring and plug damage due to wear and tear, cable chaffing, dragging and weather conditions, can all increase the existing risk of electric shock.
High Voltage Fires. EV batteries can be damaged through overheating or when subjected to high temperatures through a thermal runaway reaction. Thermal runaway has been associated with fires, explosions and personal injury.
Choose Permatron: The #1 Choice for OEM Air Filtration
When it comes to OEM filters, no one has more experience than Permatron. With over 60 years of experience providing customizable solutions, machining operations, media handling operations, and finished product capabilities, Permatron has established itself as the #1 choice for OEM air filtration solutions.
Michelle Ferrara, OEM Sales Manager, plays an important role in en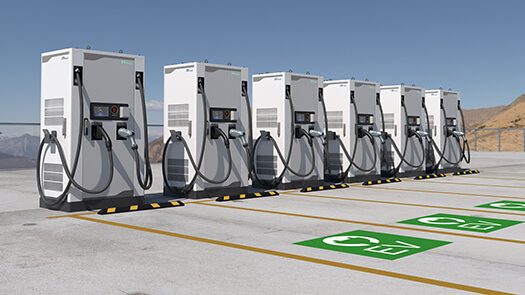 suring Permatron's OEM group is consistently up-to-speed on the current trends and needs of clients, including those in the EV industry. Says Michelle, "We provide an extensive breadth of services that can increase production efficiencies. I help make sure the designs and scope of our products meet any application and industry standards, including the most stringent market certifications and performance criteria."
Permatron has experience designing filters for EV charging stations and has worked closely with engineers to ensure that designs meet the highest standards while offering short lead times and cost-competitive products. Contact us today and see for yourself why Permatron is the #1 choice for your OEM air filtration needs.
For more information, visit: Permatron OEM Filters