Permatron is #1 for air filter solutions, but we couldn't do it without the #1 team in the industry. Each of our team members is committed and passionate about what they do, and it shows in our product quality and consistency. We recently sat down with OEM Sales Manager Michelle Ferrara to understand her role at Permatron, and why Permatron is #1 for OEM filters.
Michelle, please describe your position at Permatron—what does an OEM Sales Manager do?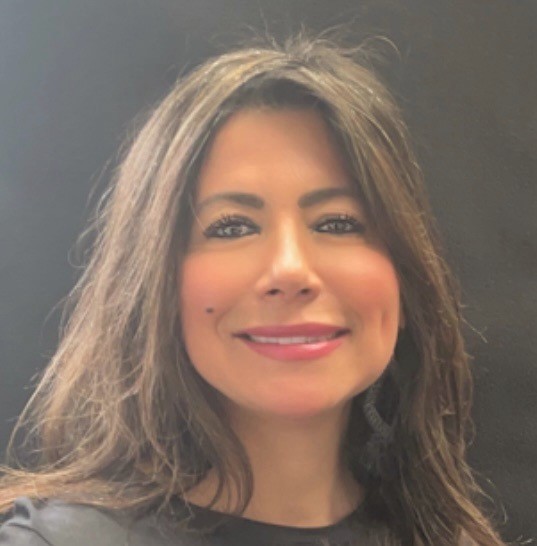 I am responsible for maintaining and growing B2B sales on OEM products/solutions to companies worldwide. I do this by identifying new markets, finding new customer opportunities, evaluating sales activities, and networking tradeshows or industry events to provide and generate opportunities.
I work closely with our customers to provide aftermarket support and quality control. I listen to their concerns and needs to ensure our customized products meet or even exceed their expectations—it's a big reason why our customers have stayed with us all these years. I also help make sure the designs and scope of our products meet any application and industry standards, including the most stringent market certifications and performance criteria.
Can you give an example?
Sure, we're talking about everything from airflow restrictions to fire safety standards, particulate contamination, thermal management, and the filter environment.
Can you explain the OEM sales process? How do OEM sales differ, for example, from commercial and residential sales?
You need to have an intricate knowledge of the account applications so you can provide design or component-level solutions and processes. You also have to manage the customer relationship at a corporate level, aligning all resources from sales, marketing, engineering and contract negotiations to ensure the customer is satisfied throughout the entire process.
I work with the client engineers as well. Once the engineer finalizes the specs, we build prototypes, undergoing a thorough Production Part Approval Process (PPAP)—a valuable tool for controlling costs and helping ensure we maintain a high level of quality for outsourced parts. Once everything is approved, we go into production. And, if there are revisions to something approved, we go through the process all over again.
What Permatron OEM services do you offer?
We provide an extensive breadth of services that can increase production efficiencies. Our machining operations include notching, slotting, punching, embossing, curving and coiling, each of which can be customized by developing tooling and dies to meet customer specifications. Our finished product capabilities include assembly and bulk shipping, and our aftermarket sales support includes customer packaging and private labeling. We also offer a variety of media depending on the application including washable electrostatic media. Additionally, our JIT OEM inventory and delivery systems are integral parts of every job that we process.
What filtration challenges are unique to OEM products, and how does Permatron help solve them?
It is very important for us to be cost-competitive and offer short lead times—and we can because our products are made here in the USA. Typically, we can turn around a project in 10 days or less. Most of the competition needs more than twice that long. Our solutions are better, made faster, and we price competitively.
Can you give us an example of an OEM client request or need you found challenging, and how did Permatron meet that request?
It's hard to pick just one … I know, a farming equipment engineer recently needed us to design a specific filter for a hard-to-reach area. We designed a new, flexible filter with special cut-outs modified for their specific equipment. I don't know of another filter manufacturer who would go to that much trouble for one customer and for a relatively small part, but that's the sort of thing we do almost every day.
What is your favorite part about working at Permatron?
I love the variety. Every day is different, and I get to interact with such a varied group of individuals from many industries. It means I am constantly learning and collaborating with industry professionals.
I also have to keep up with a wide variety of the most current trends such as telecommunication/cell tower enclosures, medical/COVID PPE, military/navy warship filters for the engine room, power generation/energy saving wind turbines, bitcoin mining and more. Even veterinary dog booties and EV charging stations!
What is your favorite part about working with customers?
I truly believe in our products and enjoy working with numerous applications in a wide variety of industries. Rule #1 of business is to listen to your customers' needs. Fortunately, I enjoy listening to my customers' challenges and jumping in to troubleshoot and provide solutions.
With talented, dedicated employees like Michelle, it's easy to see why Permatron is the leader in OEM filter manufacturing and #1 for filter quality, performance and longevity. There's only 1 Permatron.