Electrical enclosures make accessing electrical or electronic equipment convenient while protecting the contents from the environment. But keeping that equipment cool and clean can be a challenge. Whether enclosures house industrial production process equipment or critical medical diagnostic equipment, they need sufficient power, ventilation and cooling to ensure consistent airflow that is free of dust and debris, and corrosive atmospheres.
Electrical Enclosures and Temperature Control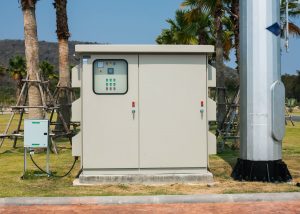 Equipment such as motor drives, transformers, control boards and power supplies can generate significant amounts of heat, especially when crowded close together. The ambient air around the electrical enclosures may also be uncomfortably hot, depending on their location. Unfortunately, when electrical enclosures get too hot, the components inside can be damaged, creating failures, power outages and malfunctions. Corrosion can also occur as a result of condensation from excessive humidity in warm/damp climates.
For these reasons, air conditioning or outside ambient air (if it's cool enough) must be continually cycled into the unit. To accommodate this, electrical enclosures often contain multiple air intakes and may be designed with mechanical airflow fans and blowers. But if the air intake openings get clogged, or the airflow isn't sufficient, then the temperature inside the enclosure can quickly rise.
Electrical Enclosures and Air Purity
Whenever delicate components are exposed to airflow, they are at risk of contamination from dust and other debris. Vents and fans may keep the enclosure from overheating, but this also means dirt, grease and other airborne debris may be continually drawn inside the cabinet, especially with common and lower-rated (such as NEMA 1 and NEMA 3R) enclosures. Larger pieces of dirt can clog fins and vents, but even smaller particles, particles that may be difficult to see, can impair mechanical components' abilities to work efficiently without repeated maintenance and cleaning. (Just 0.042 inches of dirt on an air conditioning coil can reduce its efficiency by 21 percent according to the Environmental Protection Agency.)
Common Environments for Electrical Enclosures
The NEMA enclosure rating will help determine which kind of cooling system is needed to avoid equipment overheating, and what sort of contaminant protection is needed. Options range from NEMA 1 to NEMA 13, but the most common options are NEMA 1, NEMA 3R and NEMA 4 N-rated enclosures.
NEMA 1
This is the least strict designation for electrical enclosures. These enclosures must always be indoors, with a surrounding environment that is similar to the desired atmospheric conditions. They are not watertight and may provide only limited protection from dust and contaminants.
NEMA 3R
These electrical enclosures are intended for outdoor use, so must be able to protect against rain, wind and snow. They can also be used in indoor environments where falling debris is a consideration. They may not provide much protection from microbe-sized dust and contaminants.
NEMA 4 N
These electrical enclosures are completely weatherproof for outdoor applications and are also built to withstand more extreme indoor conditions where water might be present such as in marine environments.
Both NEMA 1 and NEMA 3R can be cooled with a simple filtered fan system, while NEMA 4 N enclosures require a closed-loop system, which requires an air conditioner or heat exchanger. While none of these electrical enclosures are completely immune from contaminants, NEMA 1 and NEMA 3R are more vulnerable.
Electrical Enclosures and PreVent® Model R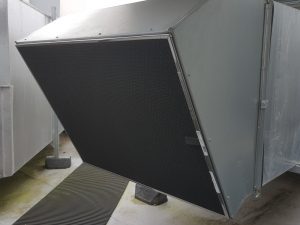 Air intake filters help keep contaminants from entering the system, extending the life of equipment and reducing maintenance costs, cleaning costs and utility bills. Historically, these filters have been installed behind the air intake louvers making them cumbersome to remove to clean, as well as being "out-of-sight, out of mind." PreVent filters, however, can be placed on the outside of the air intake. They can just be cleaned in minutes in place, or removed and rinsed, without the costly need for a technician or system downtime.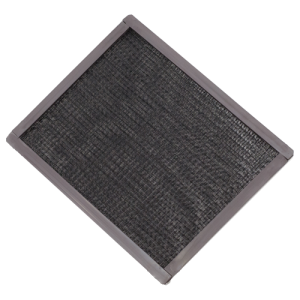 For many electrical enclosures, the PreVent Model R air intake filter from Permatron is the best option. Installing them is a snap; they are available with a number of easy-to-install mounting options including magnetic mount strips, and a Z bracket to keep multiple intake filters side-by-side. They capture airborne dirt and debris, and are custom-designed to fit the exact perimeter of any air intake or ventilation inlet and outlet shape and size. Constructed with one or two layers of sturdy electrostatic polypropylene and encased in a steel frame, PreVent Model R air intake filters stand up to harsh indoor or outdoor climates (including wet climates), corrosive chemicals and industrial cleaning. Additionally, they are UV-protected, won't degrade over time, and are more efficient than common metal mesh air intake filters. Want a free sample? Order one now—we know you'll be impressed.
Want more proof? See how Permatron air intake filters helped tissue paper producer Sofidel solve their electrical enclosure problems.